Hello everyone! We have good news to announce today.
The website is finally available!
After a few months of work, we finally put our website online. The majority of the content is available now, and we are working on one or two other surprises that should also please you.
From this section, you will be able to follow our projects as we write new articles. We will try to inform you weekly of our advances as well as significant events of ColdMechanics.
In the sections that we are releasing today, we also have the home page: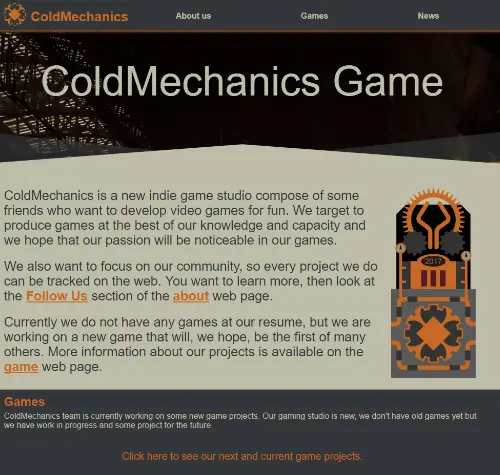 The about page: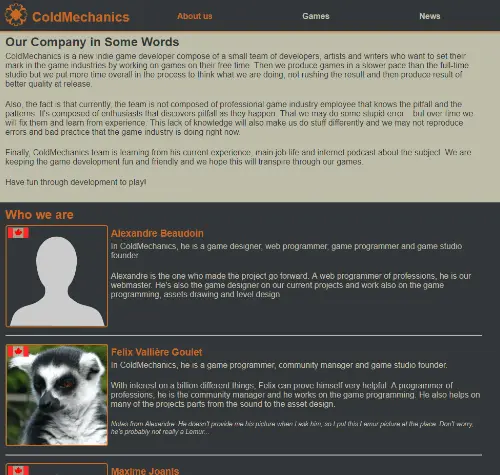 The game section: