Hi,
We release our Patreon page!
This new source of income will help us cover our expenses and to acquire the tools and the external help we need.
To see the page, click on this link: https://www.patreon.com/coldmechanics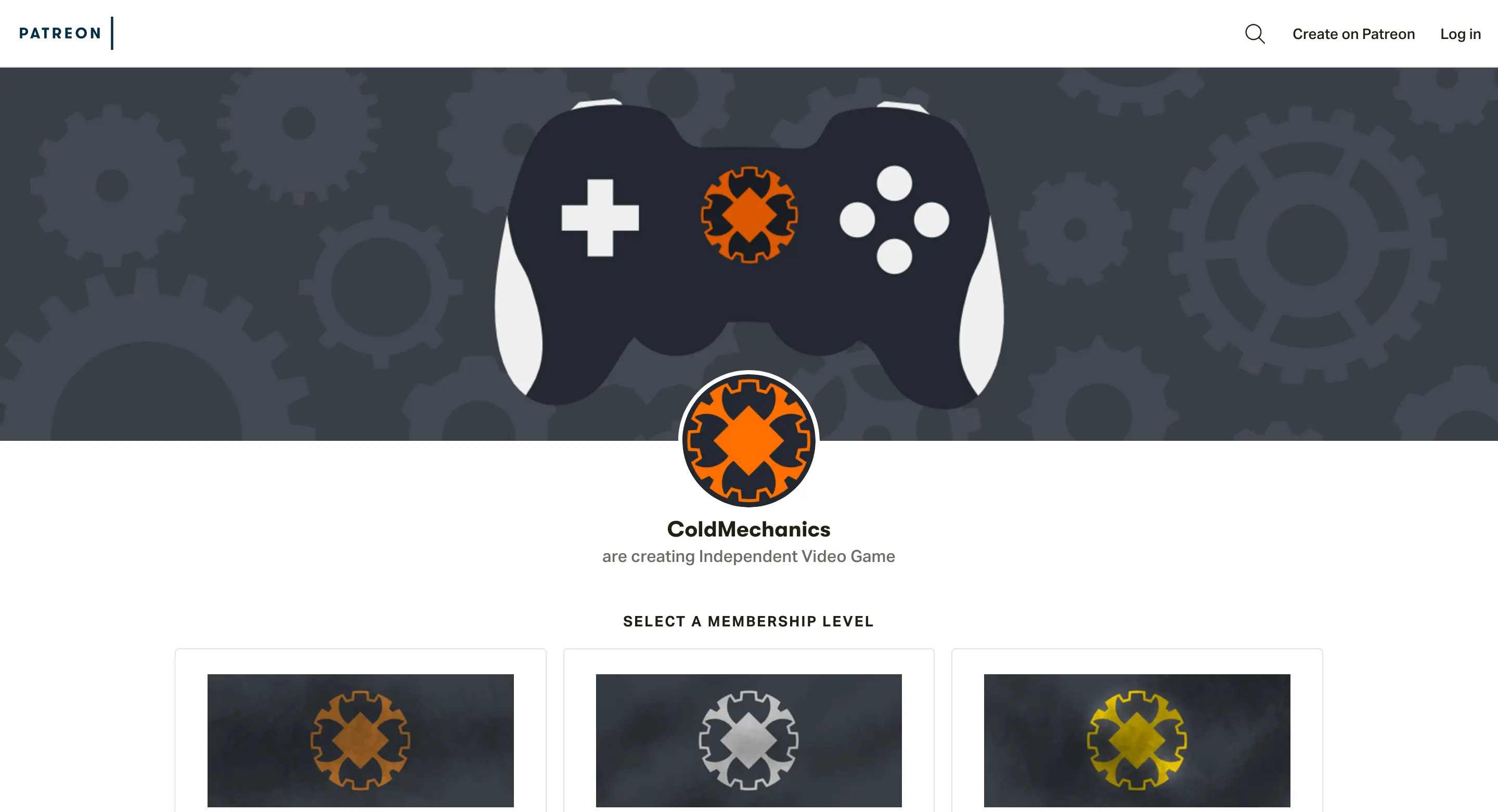 The choice to become a member is entirely voluntary and to your discretion.